Thank you for helping me to grow!
Personalised bee-friendly wildflower seed bombs!  These little packages are not only a thoughtful gift but also a wonderful way to express gratitude to our amazing teachers.

Our seed bomb packets are easily sown in a garden or even into a pot, and quickly establish themselves with beautiful bee-friendly flowers. The label can be personalised with your child's name. Inside, the seeds are packed into clay balls and mixed with chilli powder, they discourage pests from eating the seeds without harmful chemicals and additives. A wonderful gift that teachers will enjoy sowing in their summer holidays. Every time they see those blossoming plants, they'll be reminded of the impact they've made on their students' lives.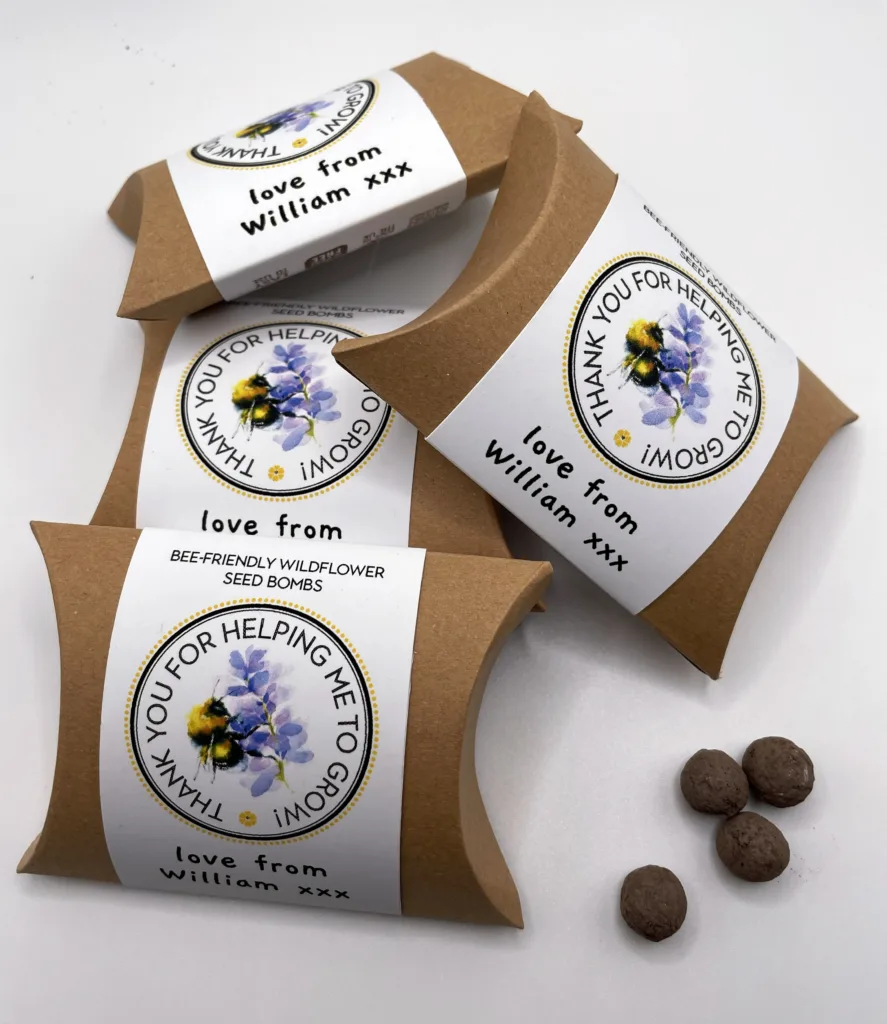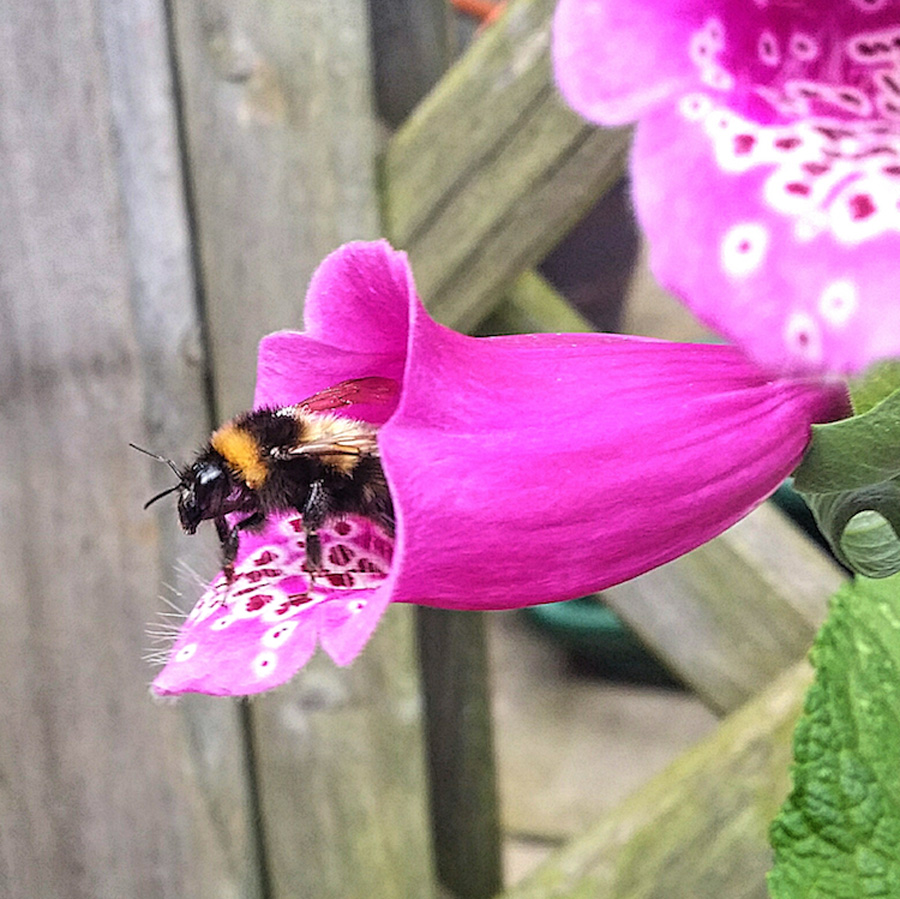 Each packet contains approximately 20 seed balls, with each ball containing around 30 wildflower seeds, naturally protected in balls of clay, peat-free compost and slug-repelling chilli powder.
The seeds are an especially bee-attracting mix of annual, biennial and perennial wildflower seeds that will change from year to year.  The mix contains Birdsfoot Trefoil, Foxglove, Red Clover, Viper's Bugloss and Wild Marjoram – all recommended as bee-friendly plants by the Bumblebee Conservation Trust. We've also thrown in a good sprinkling of Chamomile, Cornflower, Corn marigold, and Night-flowering catchfly.
One packet of seed bombs will cover 1 square metre in a garden bed or 3-5 medium sized pots (leave at least 10cm between each ball). Full instructions are included in each packet.
These make for lovely gardening gifts, bee gifts or eco-friendly presents, and will work well in window boxes, balcony pots, garden beds and wildlife gardens.
Get in touch using the form below and our team will create a lovely personal gift for your child to give to their teacher.
Deprecated
: Creation of dynamic property NF_Database_Models_Action::$timing is deprecated in
/bitnami/wordpress/wp-content/plugins/ninja-forms/includes/Abstracts/Action.php
on line
204
Deprecated
: Creation of dynamic property NF_Database_Models_Action::$priority is deprecated in
/bitnami/wordpress/wp-content/plugins/ninja-forms/includes/Abstracts/Action.php
on line
205
Deprecated
: Creation of dynamic property NF_Database_Models_Action::$timing is deprecated in
/bitnami/wordpress/wp-content/plugins/ninja-forms/includes/Abstracts/Action.php
on line
207
Deprecated
: Creation of dynamic property NF_Database_Models_Action::$priority is deprecated in
/bitnami/wordpress/wp-content/plugins/ninja-forms/includes/Abstracts/Action.php
on line
208
Deprecated
: Creation of dynamic property NF_Database_Models_Action::$timing is deprecated in
/bitnami/wordpress/wp-content/plugins/ninja-forms/includes/Abstracts/Action.php
on line
207
Deprecated
: Creation of dynamic property NF_Database_Models_Action::$priority is deprecated in
/bitnami/wordpress/wp-content/plugins/ninja-forms/includes/Abstracts/Action.php
on line
208