Both honey and flowers have been recurring natural themes in wedding ceremonies from even pre-historical times. Being hippies at heart, we at Number Eighteen love the romance of a big day and can help you thank your guests for celebrating your marriage with our all-natural wedding favours at sensible prices that won't blow your wedding budget. Get in touch with us to discuss your wedding's theme and number of guests!
Personalised Honey Wedding Favours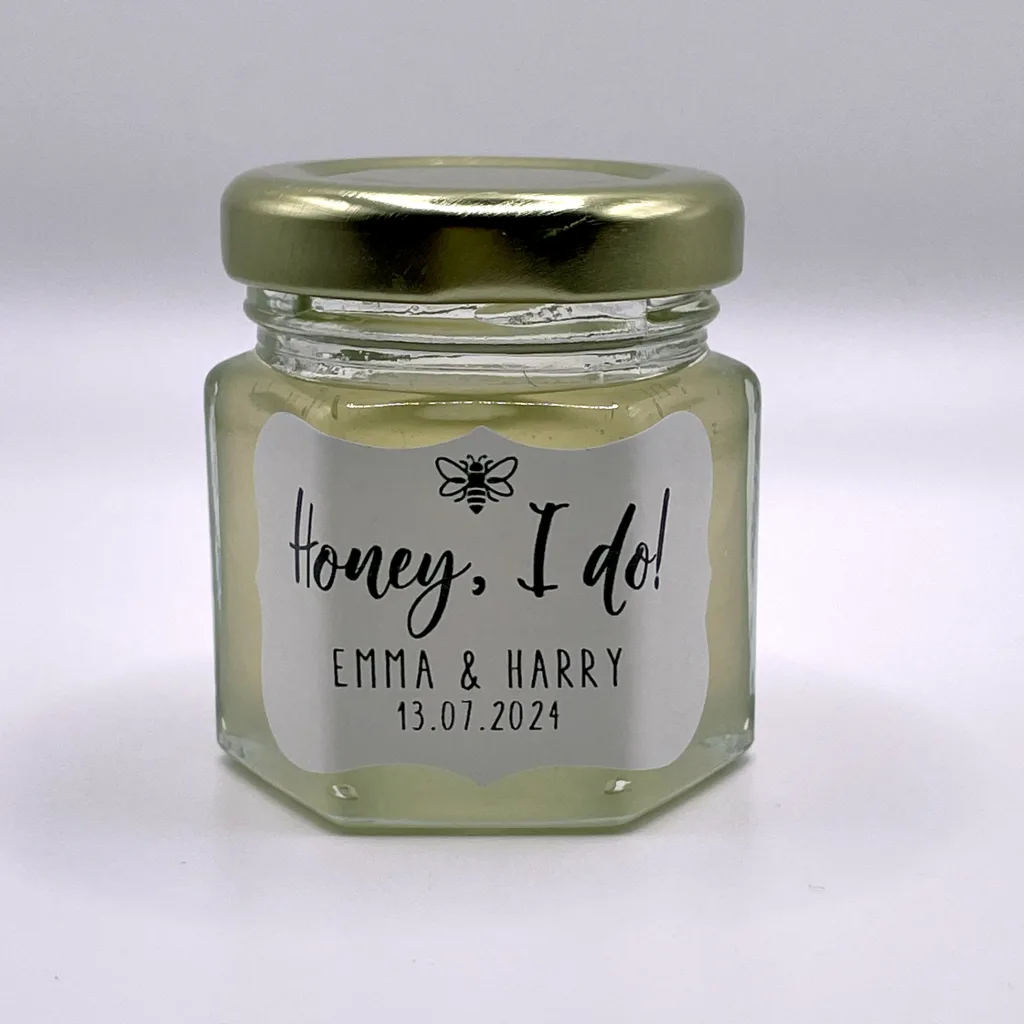 In some countries the bride and groom provide each other with a taste of honey as part of the actual wedding ceremony – a ritual said to strengthen the natural bond between them. In ancient Eygpt it was expected for grooms to make a solemn promise to their bride to provide them with a yearly supply of honey, equivalent to 32 large 1lb jars today.
We can supply our local Suffolk honey in beautiful gift-sized jars to present to your guests as a meaningful token of your appreciation. The labels are can be fully personalised with your names and reflecting your wedding's theme, they'll make a unique and lasting impression on friends and family.
Personalised Seed Bomb Wedding Favours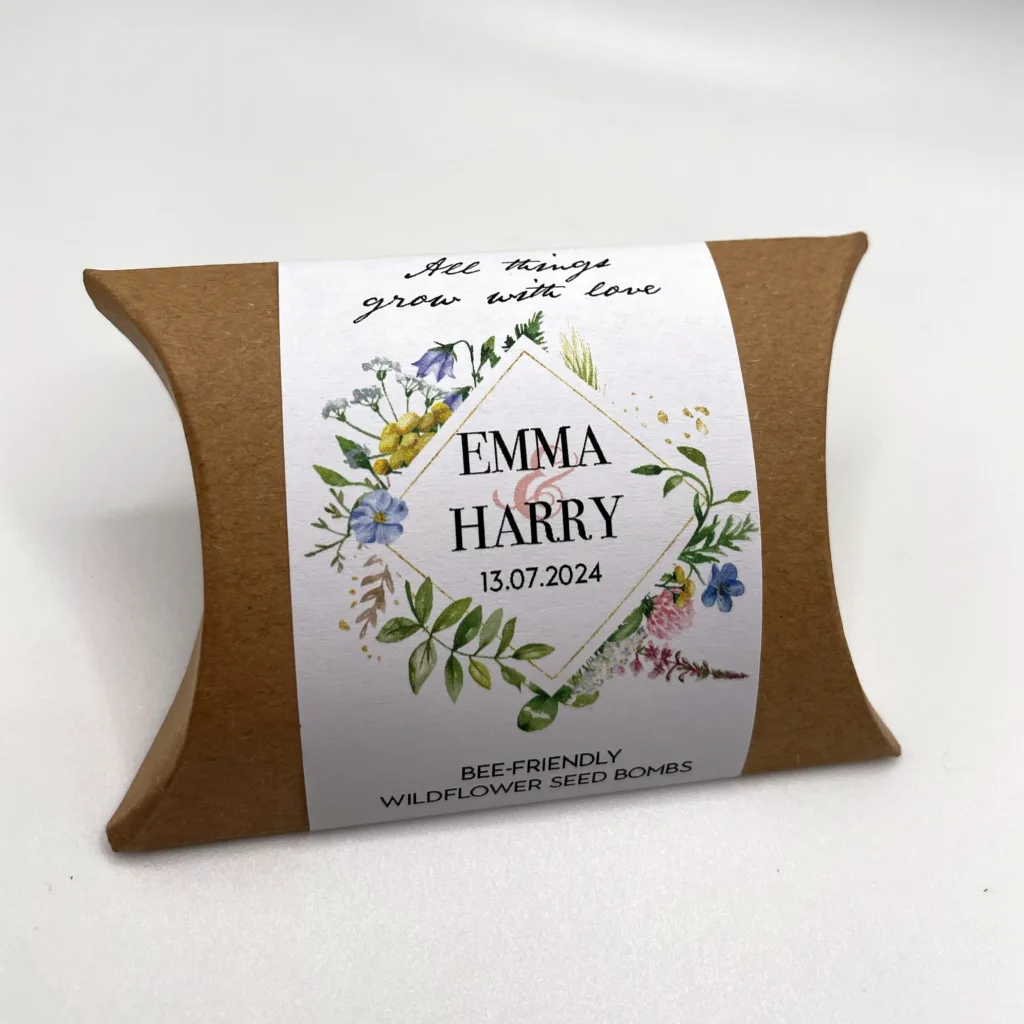 Flowers are always an integral part of any wedding, but after a wedding is over the flowers quickly perish. Why not encourage your guests to plant more flowers that will not only remind them of the day year after year but will also attract a wide variety of pollinating insects like honey bees, bumble bees and butterflies? Our seed bomb packets are easily sown in a garden or even into a pot, and quickly establish themselves with beautiful bee-friendly flowers. Again, the label can be fully customised to your event to suit your theme. Inside, the seeds are packed into clay balls and mixed with chilli powder, they discourage pests from eating the seeds without harmful chemicals and additives. A wonderful gift that children and adults alike will enjoy sowing after the big day.
Find out more about our wildflower seed bombs.